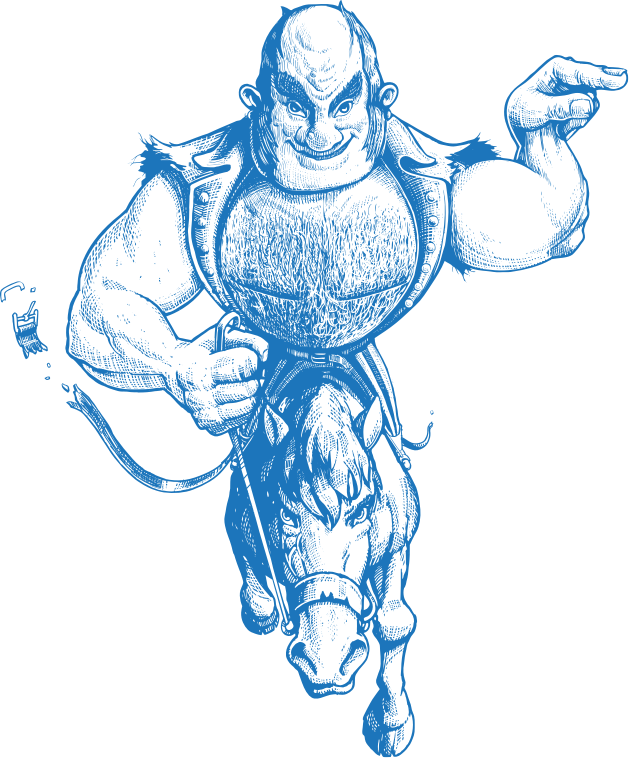 Bel the Giant
A local legend
Our brand-new beer is a chestnut ale with a citrus character. Bel the Giant is a bitter beer with aromas of pine and citrus with grapefruit, blackcurrant and spices on the finish.
The local Leicester myth was told in a Puffin Book in 1956, but the story goes back for many, many years.  Bel the Giant tells the story of a very boastful giant who rode a sorrel charger.  Bel claimed "I could get to Leicester on my charger in three leaps! Three leaps from this very spot, or I'm not Bel the giant."
At a place near a Farmer's house, he mounted his great sorrel charger. And that place is called Mountsorrel to this day.  In one leap he reached a place half of the way to Leicester which has been called Wanlip ever since. For his final leap Bel drew himself up, he roared at his charger, and he leapt again, but there was a terrible bursting and crackling noise.  It was Bel's harness, Bel's horse, and Bel's bones, bursting with the great long leap."  Bel and his charger landed at a place two thirds of the way to Leicester. And that place has been called Birstall, ever since. 
Bel tried to carry on, he wanted to win the Farmers sheep and cattle, his prize for winning the bet. He got back on his charger but the impact had been too much.  Again, he fell, groaning at a place a mile and a half from Leicester where he and his charger rolled over dead. They were buried together in one big grave where they landed, and that place has been called Belgrave from that day to this".