Collyweston Slater
87 Main Road, Lincolnshire, PE9 3PQ
About this opportunity
Located in the heart of Collyweston, the Collyweston Slater is a traditional pub serving up a wide range of ales, artisan gins and home-cooked food.
The pub itself is a beautiful sandstone building which boasts a huge amount of kerb appeal. This appeal carries on to the interior, which has a warm and traditional feeling, with an added contemporary 'quirky' twist. Vintage signs, old light fittings and wallpaper made from old books are some of the interesting features located around the pub's interior.
The Collyweston Slater is deceptively large and has two split main bar areas and a main dining area, which are both incredibly spacious. Next to the main dining area, there is a separate smaller dining space, which is currently used as an area to serve the overnight guest's breakfasts', but the room has also been used for business meetings, which is an avenue the new business owner may want to explore further.
There are also three spacious guest rooms upstairs, which have a four-star rating from the AA. These rooms are incredibly popular amongst tourists and businesspersons and provide a regular source of income. The pub is also a member of the Brit Stops Scheme, which means they allow motorhome users to use their carpark overnight, and have also installed a bicycle storage facility, which has helped to bring in trade and boost their reputation as a friendly, welcoming business. 
The pub has a consistent drinking trade, which is fuelled by a core group of villagers. There are also darts and petanque teams, as well as a winter quiz league. The pub is situated next to the A43, which is the main thoroughfare to Stamford, and means there is a healthy amount of passing trade throughout the day.
Behind the bar, there is a good-sized commercial kitchen and preparation area, along with outside food storage areas, and a walk-in freezer. The private accommodation is also of a good size, and there is also a recently boarded-out attic above the living area, meaning there is plenty of storage space! 
Read how others have started their next chapter with our support »
Public areas
Split bar / Main dining area / Second dining room / Patio / Petanque court / Large car park
Private areas
2x Double ensuite bedrooms / Bathroom / Spacious lounge / Office / Kitchenette / 2x Storage cupboards
Other areas
Disabled toilet / Good-sized commercial kitchen / 3x Double guest bedrooms / Laundry room / 2x Outside storage areas
The community
Collyweston is a beautiful village situated near some popular Leicestershire tourist attractions. Rutland Water is a short 18-minute drive away and is a hugely popular site for all-ages due to the variety of activities available which include; water sports, rock climbing, abseiling, cycling and walking.
The impressive sixteenth-century Burghley House is also just a 16-minute drive away from the pub, and plays hosts to an impressive catalogue of events including; film festivals, open-air concerts, Halloween tours, food markets and car shows. The impressive and regular event calendar at Burghley House has been a real asset to the local area, and has helped to contribute to the healthy room occupancy rate at the Collyweston Slater.
A new Collyweston Stone Slate Visitor Centre is currently under construction in the village, which aims to showcase and celebrate the old slate mine, through demonstrations and exhibitions. The heritage centre will also have additional office spaces, which is likely to bring in more potential customers to the village for the pub.
There is a tangible community spirit within the village, which is reflected within the much-loved village shop and local village hall, which hosts a regular coffee morning and two annual theatre plays.
Other nearby villages include; Ketton, Duddington, Wittering, Normanton and Stamford, which is the nearest major town.  
In recent years, a new housing development has been completed in the village, which has brought new young families to the area, a factor that has benefitted the Collyweston Slater immensely. 
Interested in running this opportunity?
Whether you're ready to go or have some questions, we're here to help.
Not the one for you?Here's more great opportunities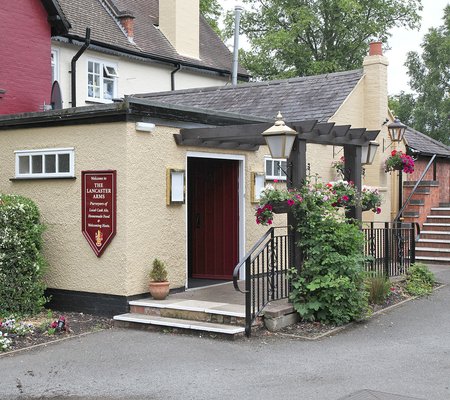 Desford, LeicestershireLancaster Arms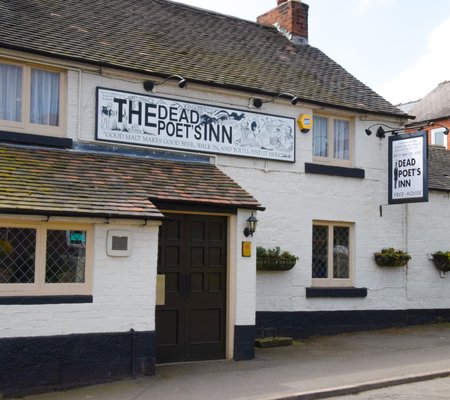 Holbrook, DerbyshireThe Dead Poets Inn