The Fox and Goose
Main Street, Illston, LE7 9EG
About this opportunity
The Fox and Goose is a very special little pub.
Set in the tiny village of Illston-on-the-Hill, this idyllic pub is truly the heart and soul of its community. No-where else will you find a pub this eccentric!
It feels like your living room, but with quirky artefacts like stuffed foxes and owls dotted amongst gin, beer and general pub memorabilia that surround you whilst you relax and have drinks with your neighbours!
The roaring fire adds to the cosy welcoming atmosphere, whilst outside the courtyard is set up for summer barbecues and beer festivals.
This small yet lively community really loves its pub and every year it sees thousands of pounds raised for charity through its unique 'Onion Sunday' festival which has been going for over twenty years and so far raised more than £100,000 for local charities!
The pub is home to the Fox and Goose Yacht Club, the village bell ringers and a darts team as well as welcoming walkers, cyclists and village locals daily. The doggy treats waiting on the bar show that all are invited to this party!
The pub has a great cask ale and gin following and sources all its food locally. The reputation for great food is bringing in custom from further and further afield.
You've never experienced a pub like this and current business owner Sue has worked hard to spread the pubs reputation for great food out into the wider villages and beyond - It may be small but it is full of character and charm!
It's fun, quirky and situated in a great village with loyal customers and a great reputation - it's a gem of a pub, hidden in the Leicestershire countryside.
Social Media & Website Links:
----------------------------------------------------------------------
Would you like to find out more about what's involved in owning a pub business with us?
Join us at one of our virtual cuppa and chat events where we will be sharing what's involved and answering any questions you may have.
Upcoming virtual cuppa and chat events:
Wednesday 19th August 2020 - Register now
Wednesday 9th September 2020 - Register now
Sign up for our email updates to be the first to hear about new pub business opportunities and our next virtual cuppa and chat events.
Read how others have started their next chapter with our support »
Public areas
Bar area
Dining area
Courtyard beer garden
Private areas
Open plan living room and kitchen
Double bedroom
Bathroom
Other areas
Cellar
Separate dry-store area
Separate outdoor storage
Good size kitchen
Pot wash area
The community
Illston on the Hill is a small village and parish seven miles north of Market Harborough in the county of Leicestershire. The pub sits in the old part of Illston which is a rare "dead end" village: literally, at the end of the road which leads to it.
The nearest shop is about 10 mins away from the pub and you can reach Market Harborough in about 15-20 minutes and Leicester City Centre in about 35 minutes.
Within the village itself you will find the pub, village hall and housing. It's a small village with tight knit friendly residents!
Interested in running this opportunity?
Whether you're ready to go or have some questions, we're here to help.
Not the one for you?Here's more great opportunities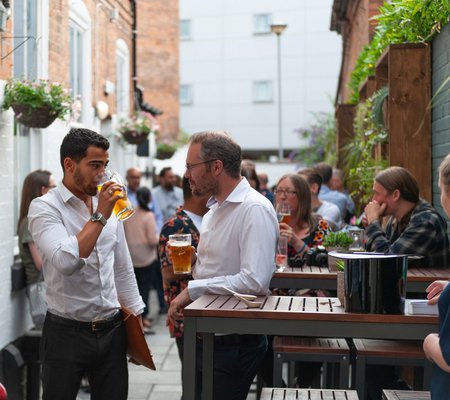 Leicester City CentreKing Richard III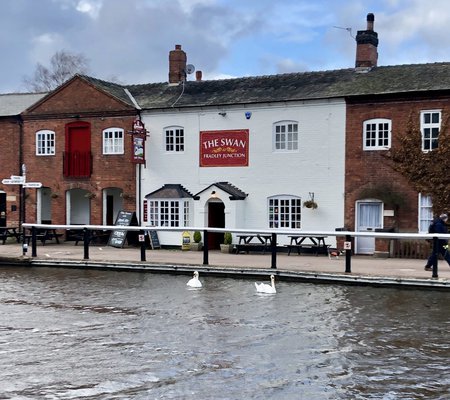 Fradley Junction, StaffordshireThe Swan Inn