Everards - Home of Independent Businesses
We understand the value of great business owners to continue to run the pubs and businesses we all know and love.
Despite it being the most difficult time for hospitality and pubs in particular right now, we have continued to be proactive in our approach and have welcomed new business owners taking over eighteen pubs since the start of lockdown back in March.
"It's been a challenging time and we are immensely proud of how our business owners have responded with such positivity and many have actually become the heart of their community more so now, than ever." says Everards Operations Director Emma Roderick.
We have seen our business owners turn their hands to offering take away food and drink, some have operated as village shops or held markets in their car parks, others became collection points for Age UK Leicester Shire and Rutland.
As well as being there for their community they have also taken the time to do the jobs that were not possible when open, creating a fresh new look and beautiful gardens for their customers to enjoy and even now, with the recent announcements many are decorating their pubs to celebrate the festive season for their community to bring some festive cheer as they walk past, even where the pubs are closed.
"The wonderful thing is" says Emma, "Our business owners have really pulled together sharing advice, tips and ideas via our closed Facebook group and it's been so nice to see this online community build stronger connections. We have also used this group to offer lots of support and share guidance alongside our other methods."
Want to run your own independent business with us? Get in touch here.
We understand the value of great business owners to continue to run the pubs we all know and love and have supported our existing business owners with cancelled rents in March, April and May and then reduced rents in June, July, August and September.
"We have been conscious to be focused and pro-active with our recruitment during lockdown, continuing to do what we always do" says Emma "and it has worked for us so far. I think people are looking to the future and how they see their lives panning out and taking the time whilst they have it to investigate if having their own pub business is viable for them.
Team collaboration has been key, we have worked closely as a business to assess where we are at and look at new ways to engage and attract talented people to work with.
The launch of our new virtual cuppa and chat events have been extremally successful. It provides a great opportunity for people interested in owning a pub business to join us online for that initial chat and get answers to their questions. With over 170 years of experience in the industry, we have lots of useful information and guidance to share. We have received great feedback about these online sessions and have a few people from these events already moving forward with their enquiries which we hope to welcome to our family soon.
It's been a new way of doing things for us and something we will continue going forward, complementing our face to face chats. We can work in whatever way people wish us to."
Attracting the right people for the right pub or business opportunity is always at the top of the our team's agenda, and we really are a diverse business.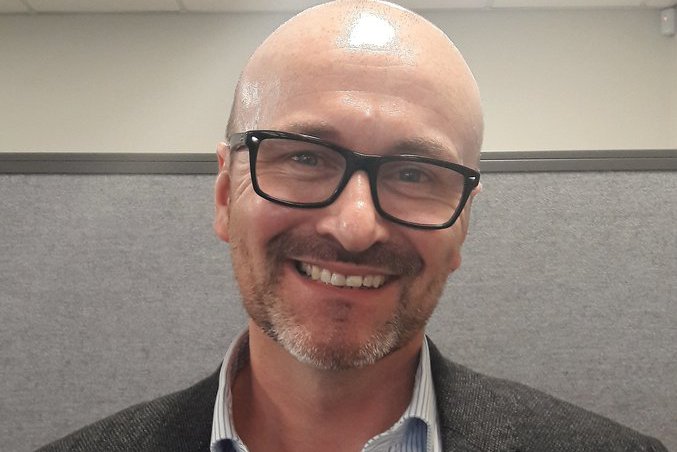 "At Everards, we like to do things differently" says Head of Business Development Dave Pawson "It's what attracted me to work with them. Proud of our heritage, we continue to be future focused and are working to ensure the sustainability of our pubs and position in the hospitality industry. Pubs are at our heart, but as an independent family business, we also like to invest in other like-minded business owners and have helped open deli's, cafe's, and bakeries. I was drawn to this inspiring way of thinking as pubs across the UK strive to be more than just a pub to meet the needs of today's customers, more now in these times than ever." Dave Pawson,
Head of Business Development
As we continue to evolve and invest in our pubs, other independent businesses and our new state of the art brewery in Leicestershire - which is due to open next spring - we look set for an exciting and bright future ahead and are always looking to chat to positive, forward thinking people who would like to be part of our journey and the future of hospitality.
Want to know more?We'd like to hear from you.