Howzat for an investment
How does £405,000 turn into £707,500 over 27 years? With an ingenious idea that's how...
Twenty seven years ago, Everards and what was The Senior and Leicestershire Cricket Leagues -  before they merged back in 2014 - embarked on an interesting and innovative partnership together.
Everards initially sponsored the crickets league with £15,000, which, instead of spending in the usual way – kit, transport etc. they decided to spend specifically on the development of cricket grounds across the county.
As time went on the money would grow and an innovative plan emerged to loan the money out as interest free loans to clubs, so they could improve their grounds when they needed to most and pay the league back over time.
This concept allowed emergency repairs and big jobs to be carried out before they got any worse and to allow the club time to raise the funds they needed to pay for the work.
Fast forward to 2018 and over £707,000 has been turned over in this time and used to improve the grounds of local cricket clubs in Leicestershire. 61 clubs – that's over 60% of the clubs in the league - have accessed the loan system over the years with 318 loans being given out.
The end of the season is approaching now, and the loans and schemes will take off again as we go into spring to get the clubs ready for the start of the next season.
These loans have helped to raise the standards of grounds and allowed the league to grow accross Leicestershire.

"We have been able to go out and recommend to clubs what they need to do to improve their clubs and how we can help through our loan scheme, explaining the benefits of the grounds being the best they can be. 
During the 27 years of us providing this service we have never had a problem chasing money – this is a huge achievement that we are very proud of!" says David Miller, long-standing and recently retired president of the Cricket League
The league promotes this service internally in their publications and online to make clubs aware they can access such a great service. 

Founded in 1904 Syston Cricket Club holds its own in sporting history in Leicestershire and is one club that has relied on this loan system over the years.
Pete talks us through how the league loans have supported this club over the years, especially with recruiting young players. 
Kia Ryan, Communications Co-ordinator at Everards says; "This is such a unique way of spending the sponsorship money we give to the league. We think this is inspirational and hope others will read this and think about what they could do with their own sponsorship money to improve their sports overall, as the cricket league have done. We were amazed when the amounts were totted up to see how far the money can go and how many people have benefitted when used in this way!" 
As a new deal is signed between Everards and the league the future of cricket in Leicestershire looks strong with grounds that all can be proud of!.

Another club that has taken advantage of the loans system is Cropston Circket Club. 
Cropston, celebrates it's 100th birthday next year and Steve Hickinbotham chats to us about how the club have benfitted over the years from investment in a new score board in 2016, Covers a few years previously and as recently as last week a brand new patio area - all of which made possible by the Leicestershire & Rutland Cricket League loans.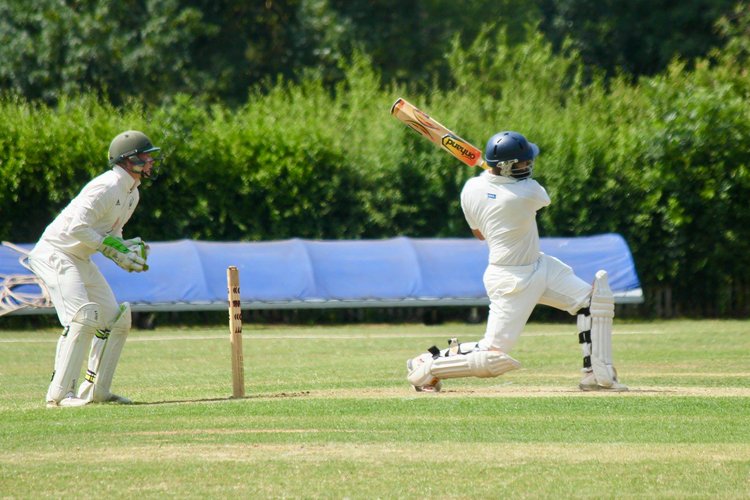 Cricket is a great sport to get involved in and we boast some great clubs in Leicestershire, so if you want to get involved in a club or even just go and spectate look up your local club today!
Want to know more?We'd like to hear from you.