In It Together - Marc and Jonathan, Virgins & Castle, Kenilworth
450-year-old pub back in the swing of things after 106 days with no pints being pulled!
You may remember back in March a week before all pubs were closed down, excited new business owners Jonathan and Marc opened the doors to their first pub, The oldest pub in their village of Kenilworth, The Virgins and Castle.
Just a week later, the world as we knew it changed and the duo were ordered along with all other pubs to close their doors to protect lives and save the NHS from the virus we now know as Coronavirus.
Jonathan explained: "It's felt like we haven't really started yet. We've had the pub for over three months now, but only actually had the doors open for one week! Over the lockdown period we've ran a takeaway service and we've also launched an online pub quiz on Facebook. Our brewery Everards have been incredibly supportive too as they've worked with us to get ready for re-opening."
Jonathan and Marc have remained so positive in the time they have been closed and have supported their local community in many ways to ensure that despite being closed they could become a real part of it!
It will have been 106 days since the 16th century pub closed its doors after the government put restrictions in place during the coronavirus pandemic. With new measures and guidelines to keep their guests and team safe they're also introducing new breakfast and lunch menus. With the pub back open and the health and safety of their team and customers at the forefront, Marc and Jonathan are delighted to be open and trading again and meeting much more of their community over a pint and some great food!
The pub may be over 450 years old, but the leadership team at the Virgins & Castle have brought everything up to today's standards and beyond with their re-opening safely guidelines and measures available for guests to read before going in for a pint.
Marc says: "We've spent a long time getting ready to re-open and put measures and guidelines in place to keep our guests and team safe. Once we re-opened our doors on Saturday 4th July, we were quickly into the swing of things again after 106 days with no pints being pulled! Guests were so supportive, and we've had nothing but amazing feedback from people saying how good it is to be back in their pub. It feels safe, organised and relaxed and our guests are enjoying our new breakfast and lunch menus and our famous Sunday roast with a pint once again!"
Not only have they opened the pub again, they are involved in two great initiatives just in July: World Youth Skills Day and Plastic Free Kenilworth.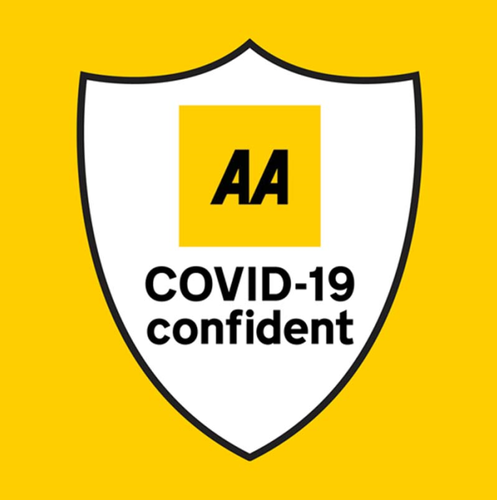 Marc and Jonathan are committed to looking toward and investing in the future of our young people and of hospitality to encourage other busines owners to look to the next generation and take on placement students from local universities like they themselves are with Birmingham University.
Marc says: "World Youth Skills Day is about supporting students and investing in them, which is especially important right now with the lack of confidence in what opportunities will be out there after Covid. And there should be plenty. We alone are looking to recruit 60 staff to deliver the events carried over to next year.
"And if the student is hard-working and adds value to what you are doing, you won't want to let them go."
The team have also used their time out to focus on alternatives to single use plastics. To focus on making their offer as good for the environment as it is for their customers.
The pub is supporting a local initiative during July called Plastic Free Kenilworth and will look to continue to do what they can in the fight against single use plastics going forward.
So, as you can see this pair have used their time wisely and passionately to make sure they are ready to open and to make the pub the best they can for their community and to top it all off, this week they were accredited as a COVID-19 Confident place to visit by Rated Trips and the AA!
You can book your table in advance by visiting www.virginsandcastle.com or call the Virgins & Castle on 01926 853 737
Want to know more?We'd like to hear from you.