Limited edition!Pitch Black
Get your hands on a pint of Pitch Black – a delicious milk stout with a velvet, creamy texture proudly brewed by Darren on our main brewery at Everards Meadows just for you.
Porters and stouts were born in London in the mid-16th century when they were vastly popular and enjoyed by labourers. The idea of brewing a beer containing lactose and whey was proposed in the 1875 by John Henry Johnson who obtained a patent for this type of beer but never had the opportunity to brew it.
The first commercialised milk stout was brewed in 1907 by Mackeson of Hythe, Kent. He later licensed other breweries and within a couple of years where more and more milk stouts began to appear.
Brewed with British Goldings hops and chocolate and black malt from Norfolk, Pitch Black has lactose added to deliver a satisfying sweetness.
Our delicious milk stout has been brewed by our brewer Darren "It has a velvet, creamy texture and a medium bitterness. The dark roasted grains give Pitch Black its deep, dark colour and the stout-like flavour and aroma of cocoa and coffee. We've added lactose to give it a balancing sweetness, for a satisfying flavour".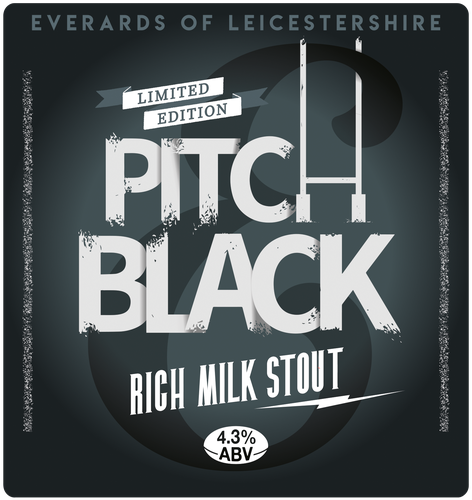 Available in Our Beer Hall, and many Everards pubs now.
Want to know more?We'd like to hear from you.