Team Everards smash it at Ride London!
Well done to Steve, Rob and Jamie who completed the gruelling 100 mile bike ride this weekend!
Developed by the Mayor of London, Prudential RideLondon is the world's greatest festival of cycling, with more than 100,000 cyclists participating in the event!
The eighth edition took place on Sunday 4th August 2019 and a brave team of three from Everards signed up to take part.
Steve, Rob and Jamie made up the Everards Team, coming together to raise money for charity.
A very warm day in the capital made it a great experience for all as they pushed through the 100 mile bike ride raising money for Macmillan Cancer Support, because in the teams words "they do such an important job helping others".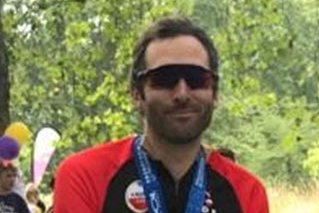 We completed the 100 mile bike ride in a little over 6 hours. The weather was perfect, and riding through closed roads in the centre of London is an experience I'm sure we'll never forget. As is the feeling in my legs after trying (and failing) to keep up with Rob and Jamie through the Surrey Hills!

Thanks to those that have sponsored us! For the rest - or those who were waiting to see if we'd actually make it - it's not too late! Steve
The guys aimed to raise £400 for Macmillan Cancer Support and have broke their fundraising target with their total amount currently sitting at £530!
To add to the teams fundraising visit their Just Giving Page
Well done to Steve, Rob and Jamie, a great effort for a great cause!
Want to know more?We'd like to hear from you.