Try something new this month!
Pubs are offering a variety of interesting beers, wines, spirits and healthy food options in the spirit of Tryanuary.
After a month of partying the festive season away, your first thought in January may not be to nip down the pub for a pint, especially with Dry January being flaunted by friends and colleagues all over the place!
But remember that pub that brought so much cheer during the festive season? It's still there.
And guess what – it's still full of joy and excitement as pubs bring in a variety of interesting beers, wines, spirits and healthy food options in the spirit of Tryanuary.
Tryanuary is a nationwide campaign, that started in 2015, to encourage support for the beer industry throughout January.
Like us, with our brand-new low alcohol beer 'Time for a Brew' breweries are producing some exciting and intriguing new beers in support of Tryauary, to tempt your taste buds and get you to continue to support your local after the festive season.
The local is where we share special moments, meet new friends and make so many great memories. So why avoid it in January, why not show your support by getting involved in Tryanuary and sampling some fantastic new beers or just experience it in a different way…
January doesn't mean you need to lock yourself away and hibernate for the month. As people's interest in low and alcohol-free beers is growing, many pubs are starting to offer a great choice of low and non-alcoholic beers, meaning we can ditch the fizzy pop and taste something delicious and familiar!
Business owner Sam Hagger of the Beautiful Pubs Collective, recently took part in our blind taste test, tasting non-alcoholic beers alongside their alcoholic counterparts. This is what he had to say:
"From the blind tasting it was clear that Heineken scored highly in terms of aroma, taste and drinkability. This brand is the closest if not the same as the alcoholic version which is why I stock it for my customers at the Knight and Garter, Rutland and Derby and Forge in Leicester."
It's not just beer that is seeing a huge increase in low ABV and non-alcoholic alternatives, you can also get some fantastic non-alcoholic gins and many other spirits, so pop down to your local and try something new this January!
We would love to hear your thoughts on any low and non-alcohol beers you've tried, share with us on social media tag us in and join in the #Tryanuary fun.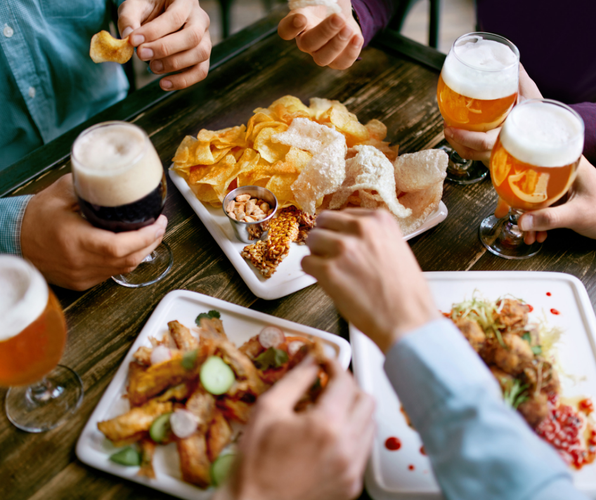 Time for a Brew is defiantly one to put on your Tryanuary list. This delicious pale ale is a lower strength beer and is refreshing on the palate.
We've selected Earl Grey as the chosen leaf (3kg of the stuff!) and brewed this alongside Amarillo and Citra hops and added real lemon peel. What you'll get is a refreshing intense aroma of bergamot and lemon, with a mouth-watering blend of lemon and orange on the palate - this beer will really awaken those senses in the best way possible.
Want to know more?We'd like to hear from you.