Life at Everards
Everards is a fun, fast-paced, innovative place to work!
We're known for our beers and pubs and have the best people in our teams to ensure we deliver both to the highest standards!
You'll find our main brewery and a small batch brewery at Everards Meadows, which is also home to our offices and our Beer Hall.
Our Beer Hall sees thousands of people through the door each month, serving pub classics alongside our beers including some Beer Hll exclusives! Just down the road in Glenfield, is where we keep all of our beers, spirits and snacks for our pubs and the team there has a blast whilst making sure our pubs have everything they need on time.
If you love hospitality, beer and people and you thrive on delivering the best in all that you do, then Everards is the perfect fit for you!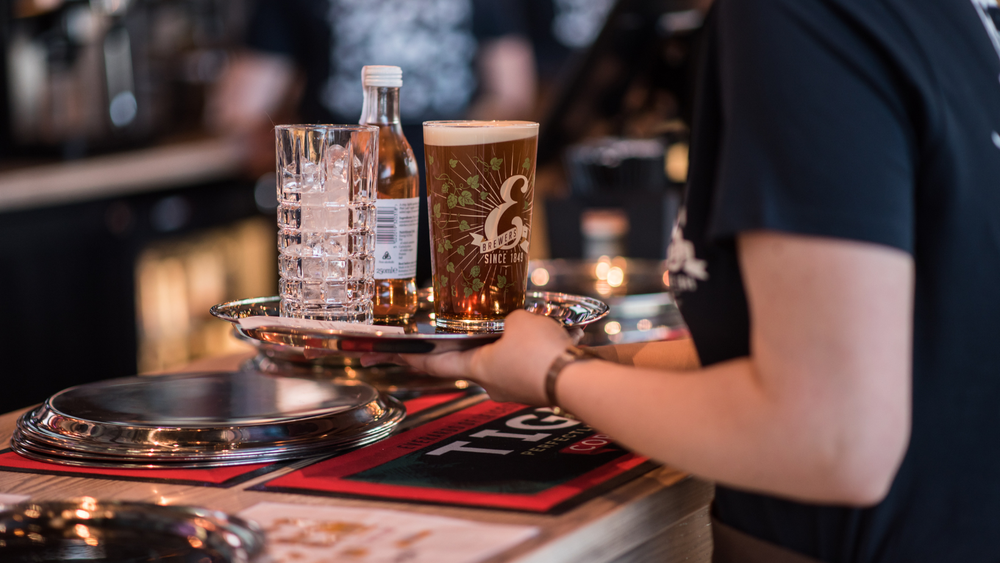 Current Job Vacancies
See the jobs we have available right now or register for new job alerts to be the first to hear as they go live!
Take a look
Benefits of working with us
We love our team and it's important to us to support them with all sorts of benefits, some of these include free secure parking, showers, lockers, flu jabs, social events and more!
We have fully equipped break rooms with TVs, comfy seating, free fruit and hot drinks, it's a space for you to kick back and relax on your break.
One of our most popular benefits is our family and friends discount - 25% off food when you visit the beer hall and 15% off purchases made in the shop with your nearest and dearest. You also get 50% off food when you are working and a 'points allowance' to spend in the Beer Hall or shop each month!
Our heritage
Everards of Leicestershire was founded in 1849 by William Everard who purchased a brewery on Southgate Street in the heart of Leicester. Over the years we have moved through the generations and remain an independent family business in its sixth generation.
We now own over 150 pubs, all ran as independent businesses by brilliant business owners. Our brewers work hard to produce an exciting and varied range of beers throughout the year at our state-of-the-art brewery at Everards Meadows, ensuring there's something to suit every taste.