Anne of Cleves
12 Burton Street, Melton, LE13 1AE
About this opportunity
The Anne of Cleves, with its wonderful sense of history, has a large characterful bar with original features, an open fire and log burner, flagstoned floor and mullioned windows. There is also a wonderfully cosy snug. The pub occupies a prominent location on the main road through Melton Mowbray and benefits from the local tourism trade. It's award winning garden has even been used by film crews!
The pub has been run very successfully by current business owners Matt and Becky and we are searching for experienced business owners, looking for their next challenge to take on this beautiful pub and keep it at the heart of the community.
Catering skills are essential to capitalise on the food side of the business, as is the ability to integrate into the local community. This unique opportunity will not be around for long!

Read how others have started their next chapter with our support »
Public areas
Bar with original features
Snug
Garden
Kitchen
Cellar
Private areas
2x Double bedroom with fireplace
Living room with fireplace
Bathroom
Kitchen
Office or 3rd bedroom
Separate entrance
The community
Melton Mowbray is a town in Leicestershire, 19 miles northeast of Leicester, and 20 miles southeast of Nottingham. The town is on the River Eye and the River Wreake and is best known for its culinary speciality, the Melton Mowbray pork pie, and it is one of the six homes of Stilton cheese. Melton Mowbray is promoted as the "Rural Capital of Food"
A bustling county town, with great transport links Melton benefits from a good tourist trade, including those in search of two of the areas most prized products, the Pork Pie and Stilton. Along with these Melton Mowbray can lay claim to being the birthplace of the great British tradition of afternoon tea, and the phrase 'painting the town red'. It's more recent history has seen the growth of the thriving Brooksby College and Twin Lakes, the ever popular local theme park and Melton Market, host to cattle, farmers, and antique hunters throughout the year.

Pub History
Anne of Cleves, in Melton Mowbray is one of our most historic pubs. Part of the property dates back to 1327 when it was home to chantry monks. In 1539, the Dissolution of the Monasteries began – Henry VIII's violent destruction of the English Monasteries. Now it was King Henry who owned Church properties and he gave them to his chancellor Thomas Cromwell. It is believed that Thomas Cromwell lived for a short period of time in Anne of Cleves house around 1540 and it was he who suggested to the King that Anne may be an appropriate fourth wife! The marriage lasted 6 months and was thought never to have been consummated, King Henry disliked her intensely and referred to her as a 'great Flanders mare'!
This sealed the fate of Thomas Crowmwell, who was stripped of his estate (including Cleves House) and executed in 1541. At this time the house ceased to be a church building and became a private house. Anne agreed to a divorce and was gifted the house as part of their divorce settlement, although she never lived there.
The house was known from that time as 'Anne of Cleves' House.
Interested in running this opportunity?
Whether you're ready to go or have some questions, we're here to help.
Not the one for you?Here's more great opportunities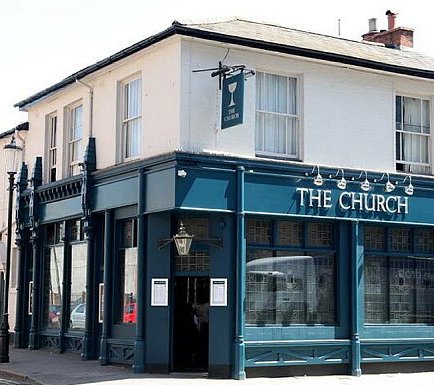 Jewellery Quarter, BirminghamThe Church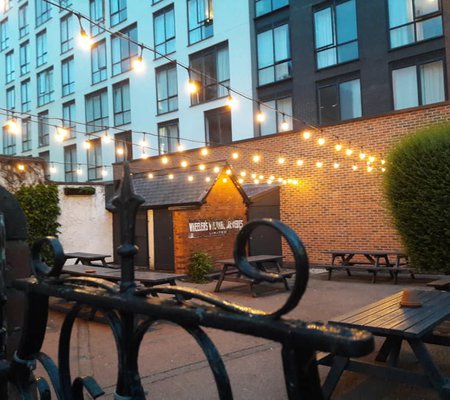 LeicesterThe Western