Anne of Cleves
12 Burton Street, Melton, LE13 1AE
About this opportunity
The Anne of Cleves is a characterful pub, nestled at the heart of the market town of Melton Mowbray.
This beautiful building takes its name from the fourth wife of the notorious Henry VIII; although that's not where this building's story begins. The charming 14th Century pub has many a tale to tell and we are looking for an experienced business owner to write its next chapter.
Step inside and you are met by a large bar area with many original features, roaring fires, flagstone floor and mullioned windows, along with a cosy snug area. Outside the beautiful garden does not disappoint either, providing plenty of space to relax and enjoy a drink in the sunshine.
Situated in Melton Mowbray, known as the Rural food capital of the UK, The Anne of Cleves prides itself on serving great food and drink using local ingredients and suppliers and is especially popular for its proper handmade pies.
The pub has been run for two years by husband and wife Matt Burrows and Becky Farnham-Burrows, who have successfully grown the reputation of the pub, highlighting its history and heritage.
Last year, Matt and Becky took on another pub with us, The Old Black Horse at Houghton on the Hill. They have fallen in love with village life as they bring up their young family, so have decided to concentrate on making The Old Black Horse the best it can be, rather than splitting their life between Melton and Houghton on the Hill.
Catering skills are essential to capitalise on the food side of the business, as is the ability to integrate into the local community. This unique opportunity will not be around for long!
Take a virtual tour to discover all that this wonderful traditional British pub has to offer.
Interested? Give us a call on 0116 201 4260 or email us here
Social Media & Website Links:
----------------------------------
Interested in this pub business opportunity?
Get in touch here or give us a call on 0116 201 4260
Would you like to find out more about what's involved in owning a pub business with us?
Join us at one of our virtual cuppa and chat events where we will be sharing what's involved and answering any questions you may have.
Upcoming virtual cuppa and chat events:
Wednesday 19th August 2020 - Register now
Wednesday 9th September 2020 - Register now
Sign up for our email updates to be the first to hear about new pub business opportunities and our next virtual cuppa and chat events.
Read how others have started their next chapter with our support »
Public areas
Bar with original features
Snug
Garden
Kitchen
Cellar
Private areas
2x Double bedroom with fireplace
Living room with fireplace
Bathroom
Kitchen
Office or 3rd bedroom
Separate entrance
The community
Melton Mowbray is a town in Leicestershire, 19 miles northeast of Leicester, and 20 miles southeast of Nottingham. The town is on the River Eye and the River Wreake and is best known for its culinary speciality, the Melton Mowbray pork pie, and it is one of the six homes of Stilton cheese. Melton Mowbray is promoted as the "Rural Capital of Food"
A bustling county town, with great transport links Melton benefits from a good tourist trade, including those in search of two of the areas most prized products, the Pork Pie and Stilton. Along with these Melton Mowbray can lay claim to being the birthplace of the great British tradition of afternoon tea, and the phrase 'painting the town red'. It's more recent history has seen the growth of the thriving Brooksby College and Twin Lakes, the ever popular local theme park and Melton Market, host to cattle, farmers, and antique hunters throughout the year.

Pub History
Anne of Cleves, in Melton Mowbray is one of our most historic pubs. Part of the property dates back to 1327 when it was home to chantry monks. In 1539, the Dissolution of the Monasteries began – Henry VIII's violent destruction of the English Monasteries. Now it was King Henry who owned Church properties and he gave them to his chancellor Thomas Cromwell. It is believed that Thomas Cromwell lived for a short period of time in Anne of Cleves house around 1540 and it was he who suggested to the King that Anne may be an appropriate fourth wife! The marriage lasted 6 months and was thought never to have been consummated, King Henry disliked her intensely and referred to her as a 'great Flanders mare'!
This sealed the fate of Thomas Crowmwell, who was stripped of his estate (including Cleves House) and executed in 1541. At this time the house ceased to be a church building and became a private house. Anne agreed to a divorce and was gifted the house as part of their divorce settlement, although she never lived there.
The house was known from that time as 'Anne of Cleves' House.
Interested in running this opportunity?
Whether you're ready to go or have some questions, we're here to help.
Not the one for you?Here's more great opportunities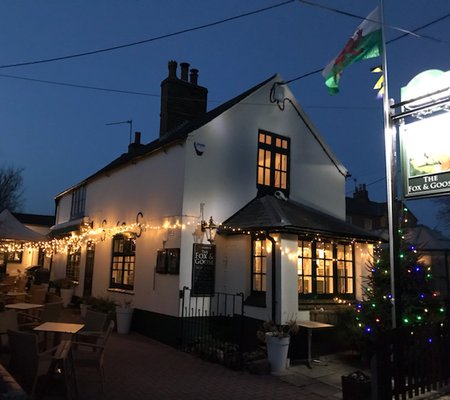 Illston-on-the-HillThe Fox and Goose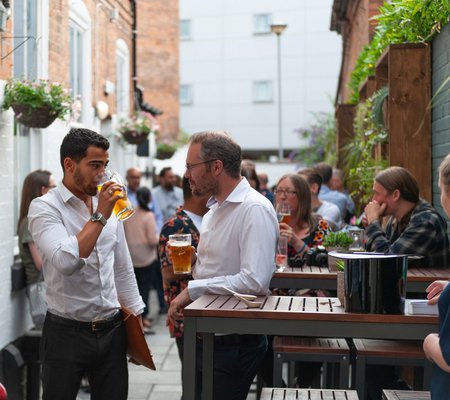 Leicester City CentreKing Richard III