Colleague Engagement & Development Lead
This job is no longer available
Closing date:
27 Jul 2021, 5 p.m.
About the role
This role is truly unique! You will be responsible for all company internal communication and engagement activity, delivering communications to a high standard, using a variety of channels that represents the culture within our business.
You will produce content for both print and digital publications, including relatable and shareable content to enhance communication using social media. Working with the Head of HR and other key stakeholders, you will develop the internal communications and colleague engagement plan and activity, along with taking responsibility for project communications to both internal and external stakeholders.
You will identify current and future skills requirements and create flexible learning interventions (through digital and other means) to meet the needs of our people and business owners. You will be passionate about helping people learn and better themselves.
You will be responsible for
Colleague Engagement
Manage the implementation of communication and engagement events on the agreed internal communication calendar.
Identify and recommend opportunities to enhance internal communication through technology, new or improved channels, and presentation and content.
Create and sustain an annual activity plan which engages all colleagues – including Christmas committee, social club committee, 25 years Quarter Century activity, Everards Golf Society and Everards Retirement Association activity.
Ensure all established internal communication channels are updated regularly.
Take ownership of the Internal Communications, from providing content for our newsletter, to ad hoc and practical communications.
Work with our Digital Designers to bring to life new engagement initiatives and ideas.
Lead on social impact responsibility, encompassing all voluntary and charity activity, through the Everards Colleague Committee, to engage colleagues at all levels in the business for the benefit of our local communities.
Manage the employee recognition scheme to enhance engagement and drive behaviours in line with our values.
Colleague Development
Designing blended learning solutions
Using digital tools to create flexible and innovative learning programmes.
Applying learning theories to ensure colleagues get the best out of their development.
Designing a range of learning interventions, including technical, behavioural and leadership programmes for our colleagues and our business owners
Driving a culture of continuous professional development (CPD)
Facilitating learning interventions
Creating a coaching culture in the organisation
Monitoring how effectively learning has been transferred to colleagues.
Responsibility for all our academic learners – Graduates, IP Students, Apprentices
Build and maintain great relationships with local universities and colleges.
Inducting and on-boarding new colleagues
Track the delivery of the operational and compliance training activities in line with audit governance.
You will need
The following
Relevant degree level qualification or have comparable experience.
Experience in designing and delivering a variety of learning methods
Experience of creating and implementing communication plans (Desirable)
Innovative thinking ability, having a good judgement about which creative ideas and suggestions will work.
Ability to write clearly and succinctly in a variety of communication settings and styles, to ensure messages have the desired effect.
Knowledge of business-focused communications solutions where the output matches both business culture and stakeholder expectations.
Experience of using a variety of colleague communication channels e.g., intranet, apps, social media, email, newsletters, video.
Ability to build effective relationships with internal and external stakeholders.
Ability to influence at all levels.
Exceptional written and verbal communication skills
IT competent within Excel and PowerPoint
Strong attention to detail
Strong planning and organisation skills
Excellent presentation skills
We are seeking a self-starter, who is authentic, empathetic, positive, creative, friendly and fun
What's in it for you
There are many benefits to working with us, here's just a few:
Family owned and independent local business

A great working environment where everyone can grow in their roles, plus lots of benefits

Rich heritage and an exciting time with the recent opening of our fantastic new brewery, beer hall and shop.
About us
We own over 150 pubs and other properties across the East Midlands and have just opened our brand new state-of-the-art brewery, beer hall and shop at Everards Meadows.
Our pubs and our beers provide lots of fun and enjoyment for people and we think that our own team are a pretty good bunch too.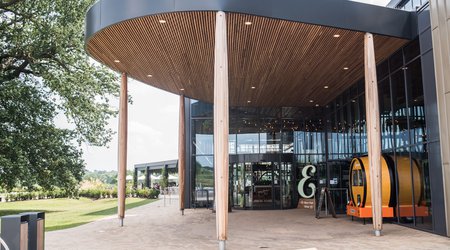 Our home at Everards Meadows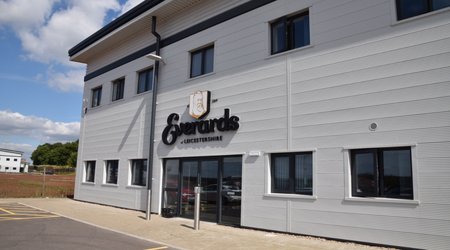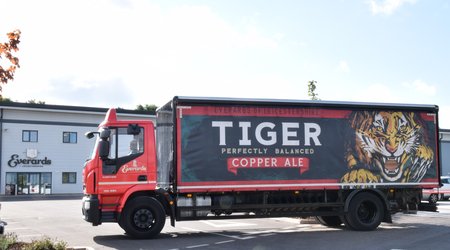 Look out for our drays delivering lots of beer to our pubs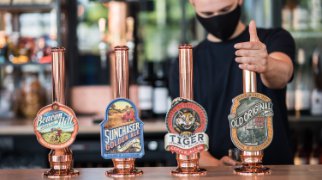 Home of great beer and Leicestershire original brewers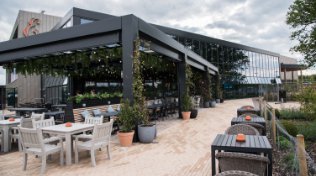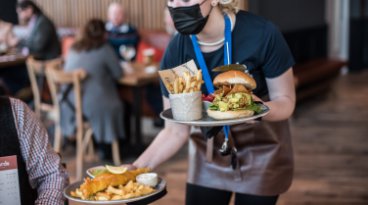 As well as great beers we serve delicious food in our beer hall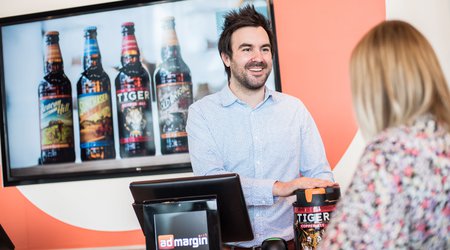 Our shop at Everards Meadows