Cheney Arms
Rearsby Lane, Gaddesby, LE7 4XE
About this opportunity
The Cheney Arms is a popular pub located in the heart of Gaddesby, well-known for its stunning rural setting, lovely letting rooms, and exceptional food. It's a classic English pub that exudes charm and offers a warm welcome to everyone.
The lively bar is a hub of activity where everyone, from farmers to 9-to-5ers, gathers to share stories and laughter. The pub's reputation for quality food and drink is well-deserved, and the large restaurant, complete with a cozy fireplace, is served by a fantastic commercial kitchen. Its legendary pie nights have long been a favourite here.
It features four uniquely styled letting rooms, including two doubles and two twins, all with en-suite facilities. Whether it's for local exploring, visiting friends and family, or special occasions, these rooms are perfect.
Outside, you can enjoy the rolling countryside, a delight to look out over, especially on a sunny day sitting in the beer garden. Relax and soak in the serene atmosphere with a cold drink in hand, or challenge your friends to a game of pétanque. This is rural living at its finest.
The Cheney Arms is more than a business; it's a beloved part of the Gaddesby community.
If you have food experience and a passion for front-of-house hospitality, this is your opportunity to become an integral part of a lovely village community. The pub is looking for someone to take this well-established business under their wing and watch it thrive.
Key Highlights
Spectacular countryside views
Four luxurious letting rooms
Fantastic commercial kitchen
Don't miss out on this unique opportunity to run The Cheney Arms. Contact us today and make your dream of owning a historic, thriving pub a reality!
Interested? Get in touch with us here or call us on 0116 201 4260
Sign up for our email updates to be the first to hear about new pub business opportunities and pub business events.
Read how others have started their next chapter with our support »
Public areas
Restaurant
Bar and seating area
Beer garden
Private areas
3x Double bedroom
Lounge
Kitchen
Bathroom
Garden
Other areas
2x Double letting room with en-suite
2x Twin letting room with en-suite
The community
Gaddesby is a picturesque village about 5 miles from Melton and 8 miles from Leicester City Centre.
This charming, highly desirable small village is thought to date back to the 9th Century and is surrounded by some of the county's finest countryside, offering a feeling of rural seclusion.
In the village itself, you will find the pub, a church and a primary school and a regular bus service between Leicester and Melton. The village is also on the Leicestershire round - the 100 mile circular walk around the county.
Gaddesby Primary School has an outstanding ofsted report. Schooling for older children can be found in tnearby towns.
Every year, on the Saturday morning before Christmas the village holds the 'Gaddesby Gallop' a five and a quarter-mile cross country race that starts from the Cheney Arms and ends up at the pub too!
Interested in running this opportunity?
Whether you're ready to go or have some questions, we're here to help.
Not the one for you?Here's more great opportunities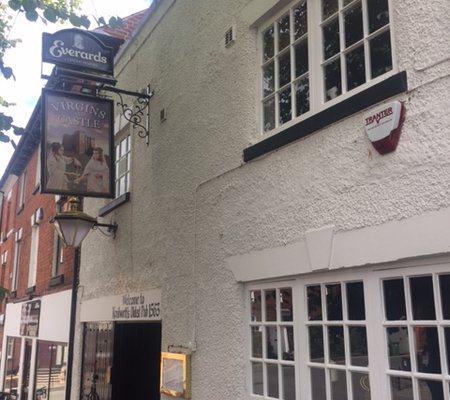 KenilworthVirgins & Castle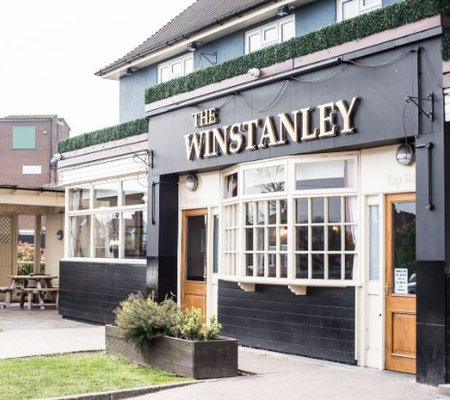 Under offer
Braunstone Town, LeicesterThe Winstanley