Jon Elks joins the team as Head Brewer
Jon joins the Everards team with a wealth of experience and knowledge, after 18 years with Carlsberg UK.
Jon is a master brewer and was awarded the prestigious JS Hough Award upon qualifying for achieving the highest overall marks in the five modules of the Master Brewer exam.
As Head Brewer, Jon will oversee all aspects of the brewing and packaging of the Everards beer range, including their iconic 'Tiger' ale, as well as leading on the evolution of their innovative limited-edition brews. Everards open their new state-of-the-art brewery later this year and Jon is working on delivering a flexible brewery which will brew a wide range of beers of the highest quality. In the meantime, Everards are working with partner brewers to brew their well-known range and lots of limited-edition beers from IPAs to very special Festive Ales.
Stephen Gould, Managing Director of Everards said: "We are delighted to welcome Jon to the team. Jon brings the technical expertise to maintain excellent consistency across the brewing of our high-quality beer range, and the passion and flair to continue exploring and introducing new and exciting beer flavours and style to meet and lead on market trends."
"We recognise that drinkers want to enjoy a great range and are seeing trends around lower strength beers as well as new flavours and beer types. However, they still want to enjoy traditional styles and have high expectations of quality. Throughout 2020 we will continue to work with partner brewers to deliver a fantastic range and we are excited to have Jon on board with his creative ideas to brew both classic and experimental styles and help us to shape our brewing future."
Jon is thrilled to be joining Everards and at such an exciting time, as the local, independent family-owned business celebrate 170 years of brewing and get set to move into their new home at Everards Meadows later this year.
"Brewing beer is my passion and it's great to have the opportunity to work with an independent brewer with an interesting heritage and such an exciting future ahead." shares Jon. "I'm eager to get stuck in and continue the innovation of the fantastic beer range and add something different to our traditional beer portfolio. I'm already working on some new exciting beers, that will be hitting the bars over the coming months!"
"With the development of the new state-of-the-art brewery, this really is one of the most exciting projects happening in the brewing industry in the UK and I feel privileged to be part of it and look forward to working with former Head Brewer Graham Giblett to bring 'Tiger' home later this year, when our new brewery is up and running!" says Jon.
After 32 years at the helm as Head Brewer, Graham Giblett might have retired, but he will always have a special spot for Tiger ale and will be working with Jon to get Tiger and Everards core beer range brewing on home soil once again!
It's going to be an exciting year for beer lovers across the East Midlands and we are certainly looking forward to trying some of Jon's new brews!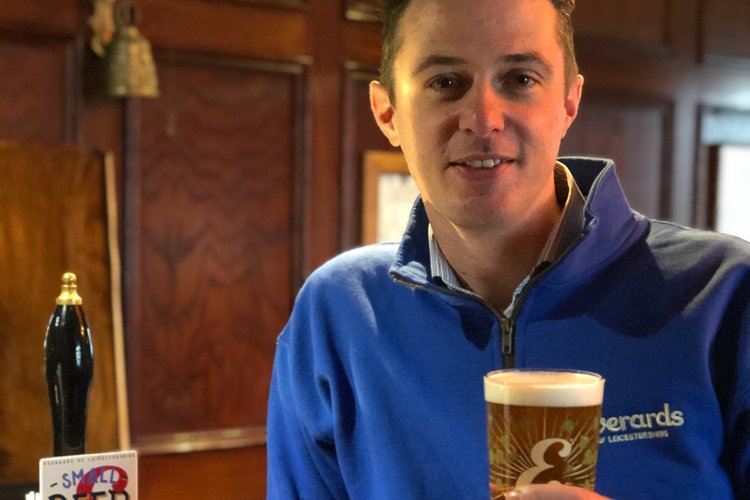 "I'm already working on some new exciting beers, that will be hitting the bars over the coming months!" Jon Elks
Want to know more?We'd like to hear from you.