These Pubs Made a Difference
Every year we celebrate all of our business owners and the difference they make in their pubs and local communities. We all head down to Leicester Racecourse for a fun filled day of celebrations and award our 14 winners!
We had such a great day at Leicester Racecourse celebrating with all our independent business owners.
Every year, we award at least 12 business owners from the 175 pubs in our estate that we feel have 'made a difference' to their pub, community and their customers.
However, this year we've recognised 14 as so many pubs have gone above and beyond expectations!
These 14 winners will join the Everards team on a trip to Florence, Italy later in the year as a thank you for all their hard work.
There's no doubt you will have visited at least one of the winning pubs and will join us in congratulating the business owners and their teams at...
Kevin & Dee at The Old Horse, Leicester
Stuart & Luke at The Architect, Cambridge
John & Moira at The Sir Robert Peel, Leicester
Chris & Yolanda at The White Lion Inn Whissendine
Paul & Gaynor at The Bulls Head Cosby
Mick & Lynda at The New Inn, Enderby
Sam at The Forge, Glenfield
Richard & Catherine at The Red Admiral, Broughton Astley
Alan & Sarah at The Black Horse, Aylestone
Jim & Sue at the Pheasant, Wellington
Jayme at The Bulls Head, Ratby
Zoe & Mark at The Queen Victoria, Syston
Paul & Lisa at The Elephant & Castle, Thurlaston
Paul & Margo at The Barley Mow Cosgrove
The above have all won the award for 'Making a Difference' in their pubs and communities. This has been through innovative events, money raised for charities and local causes as well as new and exciting experiences.
These pubs have really diversified to make their customers experience the best it can be.
This annual get together provides a rare day out of the pub for our business owners and gives everyone a chance to meet each other and swap ideas and stories over a fantastic meal and racing at Leicester Racecourse.
This year our winning business owners got to judge the best dressed horse for the sponsored Everards race and award the winning jockey with his trophy in the winners' enclosure.
"We had another great day at Leicester Racecourse this year. It was a pleasure to host everyone, crown our 14 winners and to celebrate such successful businesses. We are proud of every one of our pubs and it's great to be able to recognise the hard work the business owners all put in throughout the year. It's really nice to see everyone come together under one roof - it's like a big family gathering." says Richard Everard
If you want to see why each pub won and what makes them different, then watch their announcement video's below
It was great to see each pub trying to guess the clues - see if you can guess which pub each video is talking about before the big reveal at the end!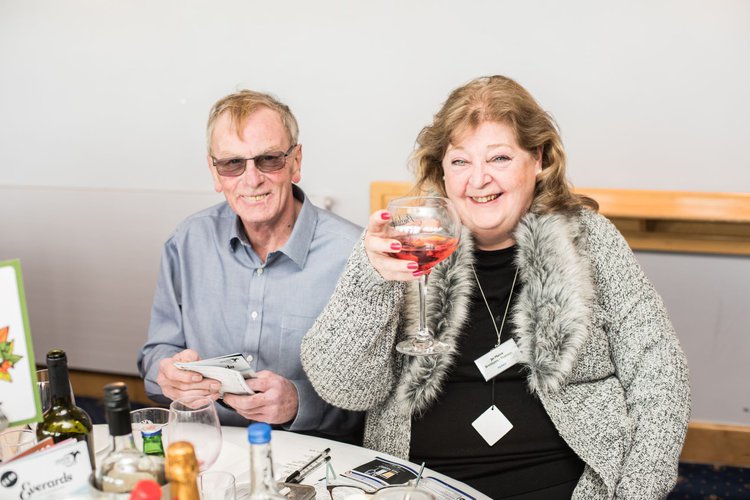 "A huge thank you to the Everards team for again the most amazing day. I liked the joke Richard shared, well done to the awardees, a wonderful meal good company and two winners on the races!" Ben Markie,
Bricklayers Arms, Thornton
We look forward to the year ahead and what that brings for pubs and customers.
If it's anything like last year, it's going to be special!
Want to know more?We'd like to hear from you.