£1,000 funds new chairs for the hall!
The old broken chairs have been replaced with 100 new comfortable padded chairs at Thurlaston Village Hall.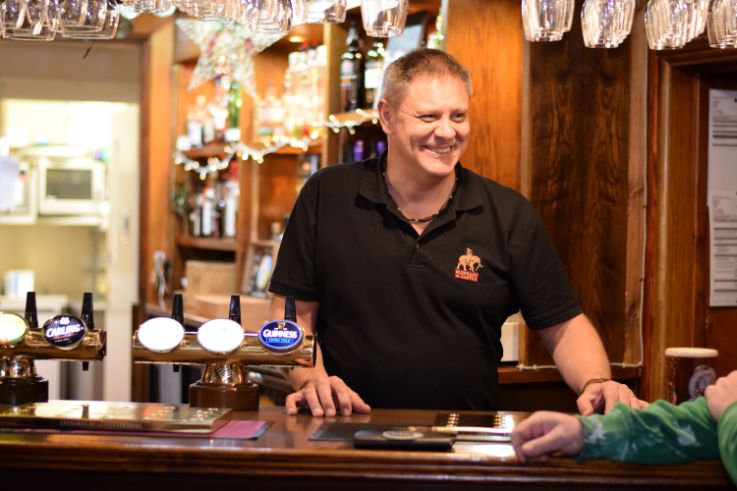 Marion Tarratt, secretary of Thurlaston Village Hall, nominated the hall for support from Carling and Everards at her local Everards pub, The Elephant & Castle in Thurlaston. The £1,000 has been used to help replace their old and broken chairs with 100 new comfortable padded chairs.

"Thurlaston is your stereotypical small English village and both the village hall and our pub, help to provide welcoming meeting places for locals to take part in fun, social events that enhances the already strong sense of community amongst villagers. We are made up that we
could help to contribute to the much-needed chairs for the village hall through the Carling "We got this!" campaign, it's so important to us to help improve things for our community and make Thurlaston a great place to be." Paul,
Elephant & Castle
Thurlaston Village Hall has just celebrated its 91st birthday and is a well-used venue in the village, where locals come together for
dance classes, tea and coffee events and celebrations as well as helping vulnerable people in the area access events.
The chairs were one of the many things that have been on the halls list to replace.
The hall hosts many village events including a popular free seniors Christmas lunch and this year they can sit and enjoy their meals in comfort thanks to the funding received.
The Elephant and Castle are delighted to have been able to make this happen and thanks to Everards and their relationship with Carling they were able to offer their community a great opportunity.
We are proudly working with Carling once again to give YOU the chance to access up to £20,000 funding for your local community projects.
All you have to do is nominate a project in your local area and Carling will select projects from across the UK to fund and turn into a reality.
Want to know more?We'd like to hear from you.