Unique Iron Age shield found at Everards Meadows
Shield provides new insight into the construction and design of prehistoric weaponry.
Back in 2015, we were sat across the road planning for Everards Meadows and we had the University of Leicester's Archaeological Services come and explore the site which used to be farming land. They found many objects that suggested there was a farming community on the land and one of these objects has gone on to prove to be quite interesting indeed!
The only one of its kind ever found in Europe, the shield was found south of Leicester on the Everards Meadows site, in what is believed to have been a livestock watering hole.
Following analysis of the construction of the shield by Michael Bamforthat the University of York, it became apparent that the shield had been carefully constructed with wooden laths to stiffen the structure, a wooden edging rim, and a woven boss to protect the wooden handle.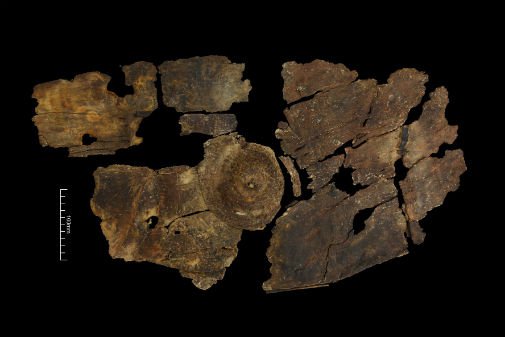 Raed all about the findings on the University of York website.
We were really excited to fund and support such an important find for future generations. The shield has now been conserved by York Archaeological Trust and will be deposited with the British Museum on behalf of Everards.
Dr Julia Farley, Curator of British and European Iron Age Collections at the British Museum, said: "This is an absolutely phenomenal object, one of the most marvellous, internationally important finds that I've encountered in my career.
"Bark and basketry objects were probably commonplace in ancient Britain, but they seldom survive, so to be able to study this shield is a great privilege. It holds a rich store of information about Iron Age society and craft practices."
Want to know more?We'd like to hear from you.