Want to grow your business and become a multiple operator? Let us help you!
Steve Thornton loves pubs. He has run or worked in pubs since 2007 and currently runs three with us. His first pub with us was The Old Crown in the beautiful Leicestershire village of Fleckney.
More recently Steve took on the Plume of Feathers in Weedon, a pub that is now embedded in the heart of the community. Throughout the lockdown period the pub continued to support the local football club with fundraisers as well as the Weedon Foodbank and even offered a takeaway service for the first few weeks whilst the local community adjusted.
They ran bingo in the garden when the pub re-opened, abiding by the new Covid guidance and continue to offer sports and live music to customers.
Steve and his team have worked hard to bring the Plume to life and Steve has invested in the pub with Everards to refresh the internals and make some changes to improve the garden areas in the time he has been business owner.
Steve tells us his story: "I've worked my way up from being in admin for a pub company to general manager in pubs. I remember thinking I could do this for myself, so when the opportunity arose with Everards, I took it and I haven't looked back!" says Steve, "The Old Crown is a drinker's pub, it's in a lovely location and I ran it before I took it on as my own business. Everards later approached me to hold The Plume for them, despite being a long way from the Crown I accepted the challenge and I discovered this too was a great pub, I got a great manager and have worked hard to make it a success and kept it on as a second pub. I have another pub, which is a freehold and I'm also holding The Rose & Crown in Histon for Everards whilst they find someone to give it a new lease of life as a coffee shop come pub that caters more for the needs of the village surrounding it. It's a welcoming village Histon and anyone looking to bring the vision to life will be happy there.
I have been lucky to recruit amazing managers and that's what has made it such a success, I let my managers run them as their own and I work with them to make sure it's successful. If anyone out there is thinking of growing their business and running multiple pubs my top tip would be to make sure you have a trustworthy manager that you have a great relationship with. The recruitment part was the hardest part, but I got lucky first time with my selection. The Crown and The Plume are completely different pubs and so I have managers with different skill sets to run them to the best they can be.
I believe that everything can be done remotely and Covid has really proven this. I pop to the pubs frequently, but I don't need to be their daily. We hold video calls, chat on the phone and I can see everything via CCTV on my phone if I need to. I'm lucky that I have this way of working in place already as Covid has caused massive disruption to businesses who are not used to working digitally or virtually with their teams – we have proven that it does and can work if you keep the communication alive and regular."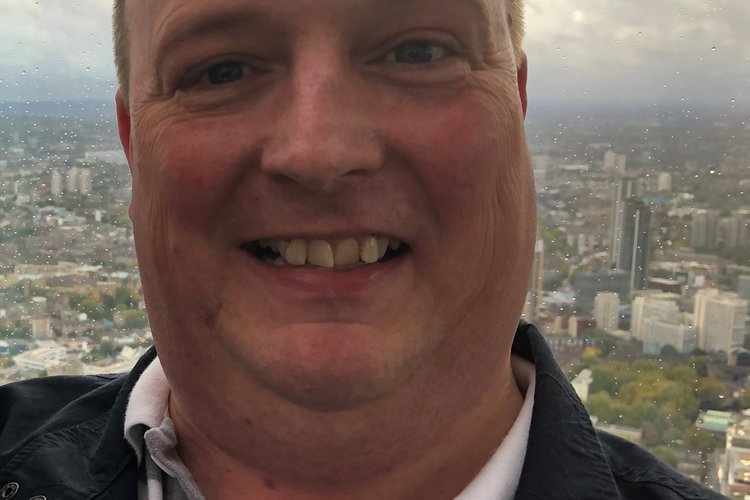 I love running multiple pubs and I am looking to grow my portfolio to five, a number I feel is manageable for me without overstretching myself. Steve Thornton,
Multiple operator - The Plume of Feathers, The Old Crown and The Rose & Crown
Steve's experience through Covid: "We couldn't have gotten through Covid without the support from Everards. The Governments furlough scheme also helped us to retain staff and offered customers a reason to visit through the Eat Out to Help Out Scheme which was hugely popular for us.
I have three pubs with Everards because they are great to work with. Covid has just highlighted this more with the cancelation of rents when we were closed and the constant support. They are open and honest and whenever I approach them for support, they help if they can, which to be fair is most of the time. Our BDM is passionate and knows what he is talking about and all at Everards have helped me to grow and become a successful multiple operator and I look forward to many more years together.
I feel the future is bright for pubs, we just need to do things differently. We are now seeing a lot of last-minute bookings being made so planning is harder but we have tailored our events to the Governments rule of six and being seated and I don't think there's anything stopping us in continuing to provide our communities a great night out in a safe environment as we always have. "
If you are interested in growing your business portfolio or looking for help in how to get started with your own independent business, then get in touch and see how we can support you like we did Steve.
Want to know more?We'd like to hear from you.