New Sporting Partnership with Leicester City Hockey Club
Leicester's best-loved community sports facility, St Margaret's Pastures, is being transformed and we are proud to be part of it and to support the Leicester Hockey Club in their exciting journey.
Leicester's best-loved community sports facility, St Margaret's Pastures, is being transformed. Home to Leicester Hockey Club, this project looks to make playing sport more accessible for people in the city centre, as well as increasing inclusivity in hockey and other sports. Everards is excited to support another fantastic Leicester community sporting project and continue our strong partnerships with local sports teams.
"We are extremely pleased to support the growth of this premier community sports venue and look forward to a long-term relationship, we are proud to add Leicester Hockey Club as another local sports partnership" says Stephen Gould, Everards Managing Director.
This development is part of the continuing rejuvenation of Leicester Canal route.
The aim of renovating the sports venue is to make it an integral part of the local community within Leicester City Centre. It stretches further than just sports, as the new development will offer teaching facilities and a café/bar, making it a hub in the city centre for everyone, encompassing all things community.
"We want to offer a place for everyone to enjoy, and one of the main aspects of this is through the café/bar. The support from Everards is immensely positive for our development and for the club and we look forward to seeing our relationship strengthen in the coming years" says Sarah Treanor, Vice President Development at Leicester City Hockey Club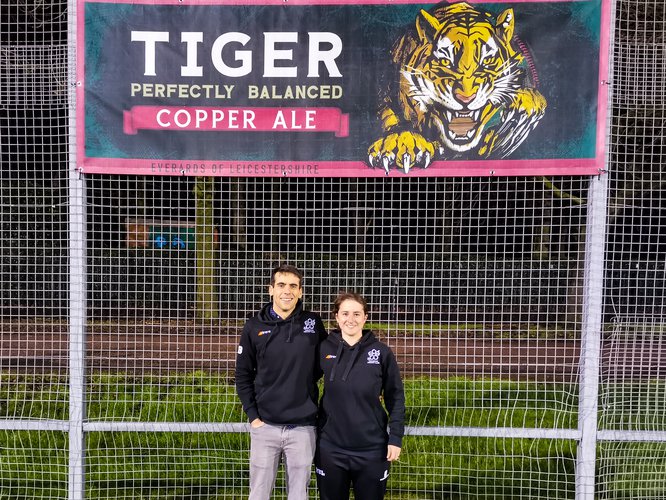 We have a long history of supporting local sport within the community and encourages club sustainability and growth through sponsorship. The Leicester Hockey Cub will join the Leicester Riders, Leicester Squash Club and the Leicester Tigers to name a few of which we proudly sponsors.
Want to know more?We'd like to hear from you.